Coronavirus Update
Due to current events, we are unable to conduct driving lessons until such time as the restrictions have been lifted.  When that time comes, we will be ready to return to operation immediately and would welcome your enquiries.  In the meantime, we hope you remain safe and well.
Quality Driving Tuition
Creating competent and confident drivers
Waimack Driving School Ltd was established in 1999 with the aim of providing high quality driving instruction in an enjoyable and structured way, using good quality vehicles equipped with dual controls.
Instructor Information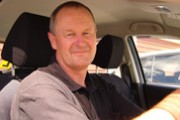 Alastair McKenzie
Alastair has had 45 years of driving experience and has always enjoyed and had an interest in driving. He relates well with people of all ages and backgrounds.